Sophie: A Murder in West Cork, a documentary series on Netflix. The case took place the year 1996, when forensic technology was not much advanced. The incident took place at the end of the mountain, where the police don't have much expertise in handling murder cases.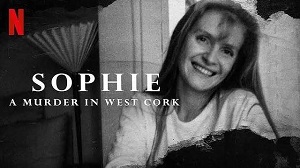 Based on opinions and judgement, the killer is the person accused. All the circumstantial evidence clearly indicates that the accused is the murderer.
Sophie: A Murder in the West Cork produced by Simon Chinn is a Netflix documentary based on true events. Sophie 2021 Netflix Series has a total of three episodes, examining the murder of the French film producer in West Cork Ireland in 1996.
Sophie: A Murder in the West Cork Release Date
30 June 2021
Who Killed Sophie Toscan du Plantier
Ian Bailey, a freelance journalist who lived near Sophie's house was arrested two time by the Police over the murder if Sophie. Ian was sentenced to 25 years in jail in the year 2019 for Sophie's murder.
Two incidents took place where Ian Bailey himself accepted that he murdered Sophie though he later denied it. After two months of the murder of Sophie, Ian Bailey confessed to Malachi Reed that he smashed Sophie's brain with rocks. Also, one night while drinking, Ian said to Richie Shelley that he did it, he did the killing and he went too far. But later, Ian refused to accept any such incident or confession.
Ian refused that he knew Sophie in the first place but while the murder mystery was under investigation, Ian continued to write articles on Sophie. Ian through his articles tried to prove that Sophie has multiple male companions. Also he tried to shift the focus of the murder from West Cork to France.