Eight pros study the art of chocolate under the tutelage of a famed chocolatier. But only one will be best in class and win the chance of a lifetime.
Amanda Miller
Stephanie Norcio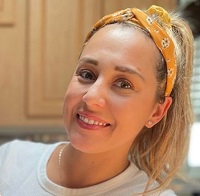 Tyricia Clark
Mellisa Root
Daniel Corpuz
Thiago Silva
Juan Gutierrez
Cedrick Simpson
Mentor
Amaury Guichon
Pastry chef Amaury Guichon mentors professionals hoping to take their work to the next level in a high-stakes contest.
School of Chocolate Netflix Trailer
School of Chocolate Netflix Winner
Juan Gutierrez won School of Chocolate Netflix Show Season 1. Juan Gutierrez won the grand prize of $50,000 and an opportunity to teach an International Master's class at Chef Guichon's Pastry Academy in Las Vegas, 500 pounds of chocolate from Cacao Berry, a one-on-one session for one with Cacao Berry chefs in their state's art facility, and an invitation to the Charleston Food and Wine Festival to participate in a showcase event.