Overlord movie produced by J. J. Abrams, released in theatres on 11 November 2018.
The movie Overlord is the story of American paratrooper's around World War II. On the eve of D-Day, American soldiers were sent to destroy a German radio tower. However, all the paratrooper's except four of them were killed. One of the soldiers discovers that a laboratory is there which carries out experiments on villagers and dead persons. An ancient black tar serum is used to convert the villagers and dead people into mutants with superhuman strength.
Overlord movie, which initially seems to be an action movie, turns out to be a horror movie, so Overlord is actually a war-horror hybrid movie.
Overlord Movie Netflix Trailer
Cast
Jovan Adepo as Edward Boyce
Jovan Adepo is a British-American actor, born on 6 September 1988 in Upper Heyford, United Kingdom. Jovan is well known for his role in the movie Overlord.
Age – 32 years
Height – 179 cm
Net Worth – $1 million
Parents – James Melvin Bland and Adelola Omowunmi
Pilou Asbæk as Captain Wafner
Johan Philip "Pilou" Asbæk is a Danish actor. Pilou Asbæk is best known for his role as Euron Greyjoy in the television series Game of Thrones. Pilou Asbæk was born on 2 March 1982 in, Copenhagen, Denmark.
Age – 39 years
Height – 184 cm
Net Worth – $1 – $2 million
Twitter – @PilouAsbaek
Instagram – pilouasbaek
Wife – Anna Bro
Wyatt Russell as Corporal Lewis Ford
Wyatt Hawn Russell is a former Hockey player and now an American actor. Wyatt Russell was born on 10 July 1986 in Los Angeles, California, United States. Wyatt's latest movie is The Woman in the Window in which he played the role of David Winter.
Age – 35 years
Height – 187 cm
Wife – Meredith Hagner
Parents – Kurt Russell, Goldie Hawn
Net Worth – $4 million
Instagram – wyattrussellll
Mathilde Ollivier as Chloe Laurent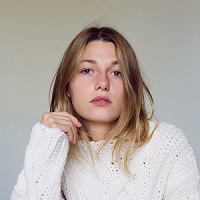 Mathilde Ollivier is a French actress, model and producer. Mathilde Ollivier was born on 20 September 1994 in Montparnasse, Paris, France.
Age – 26 years
Height – 173 cm
Net Worth – $600k
Instagram – ollivier_mathilde
John Magaro as Lyle Tibbet
John Magaro is an American actor. John was born on 16 February 1983 on Akron, Ohio, United States. John Magaro started his career with a short film Prisoners of War as a Prisoner in 2005. John Magaro played the role of Victor Polizzi in the series Jack Ryan.
Age – 38 years
Height – 170 cm
Net Worth – $2 million
Bokeem Woodbine as Sergeant Rensin
Bokeem Woodbine is an American actor. Bokeem Woodbine was born on 13 April 1973 in Harlem, New York, United States. Bokeem Woodbine is popular for his role as Mike Milligan on the second season of Fargo.
Age – 48 years
Height – 183 cm
Net Worth – $3 million
Wife – Mahiely Woodbine
Is Overlord on Netflix?
Yes
Where to watch Overlord movie?
Netflix, Amazon Prime