Love Tactics (Turkish: Ask Taktikleri) is a 2022 Turkish film starring Demet Özdemir, Şükrü Özyıldız, Atakan Çelik, Deniz Baydar, and Özgür Ozan. Love Tactics released on 11 February 2022 on Netflix.
Love Tactics tells the story of Aslı, who believes she can correct men, and Kerem, who thinks he understands women. Asli is a fashion designer who believes she has men figured out and is very popular with her writing about relationships while hiding her name. Kerem, who is an advertiser, is a flirtatious man who has short-term relationships and believes that he can correct women. Aslı and Kerem, who never believe in love, make a bet to make each other fall in love and various tactics are applied for this. All kinds of coincidences and funny events in this process connect them. Aslı, who doesn't believe in love, uses love tactics to prove to her followers that she can fall in love with someone, and Kerem to win the bet with her friends.
Demet Özdemir as Asli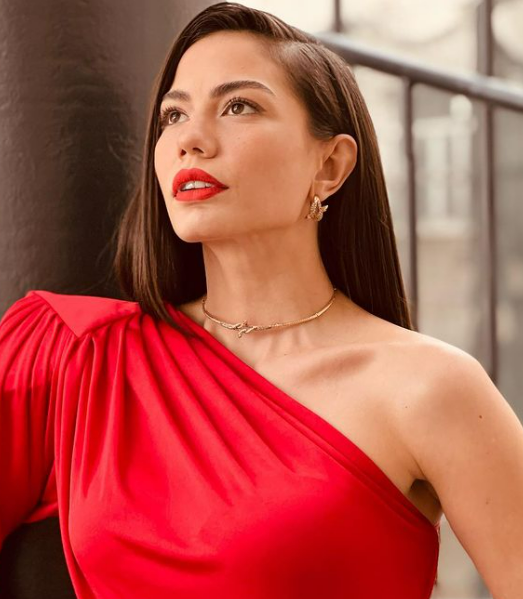 Demet Özdemir is a Turkish actress, comedian, model and dancer.
| | |
| --- | --- |
| Instagram | demetozdemir |
| Age | 29 years |
| Height | 1.7 m |
| Partner | Ayşen Şener |
Deniz Baydar as Cansu
Deniz Baydar is an actress.
Özgür Ozan as Servet
| | |
| --- | --- |
| Instagram | ozozan |
| Age | 56 years |
| Height | 1.8 m |
| Partner | Neslihan Uğur |
Sukru Ozyildiz as Kerem
Şükrü Özyıldız is a Turkish actor. 
Dogukan Polat as Emir
Yasemin Yazici as Meltem
Yasemin Yazici is a Turkish actress.
Hande Yilmaz as Ezgi
Atakan Çelik as Tuna