Father Christmas Is Back is a 2021 Netflix Comedy film starring – Elizabeth Hurley, John Cleese, and Kelsey Grammer. FATHER CHRISTMAS IS BACK centers around four sisters who have re-united for the Christmas Holiday in a Yorkshire mansion. Misunderstandings that uncover the long-buried secret that tore their family apart, so many years ago.
Elizabeth Hurley as Joanna Christmas
John Cleese as John Christmas
Kelsey Grammer as James Christmas
Nathalie Cox as Caroline Christmas-Hope
Kris Marshall as Peter Hope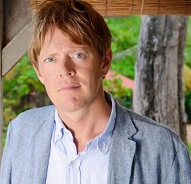 Ray Fearon as Felix
Caroline Quentin as Elizabeth Christmas
Talulah Riley as Vicky Christmas
Naomi Frederick as Paulina Christmas
April Bowlby as Jackie
Where was Father Christmas is Back filmed?
The movie Father Christmas is Back is filmed in the next village to Howden East Yorkshire during autumn in the year 2020.