Wind River is a 2017 thriller mystery film written and directed by Taylor Sheridan, starring Elizabeth Olsen, Jeremy Renner and Jon Bernthal. Wind River is a dark and violent story inspired by some alarming real-life statistics.
A wildlife officer finds the frozen body of a teen girl in the Wyoming Wildlife. Soon, the investigation starts revealing jaw breaking truths.
Wind River Synopsis
In the story of Wind River, a FBI agent is asked to investigate the case of a young woman, who freezes to death. While deepening the investigation, the detective has the help of a local hunter, who in turn has personal motivations to find the person responsible for the crime. The story of Wind River is based on real events, as Taylor Sheridan condensed several cases of missing women in Wind River to craft the script.
This mystery thriller Wind River is about a young American girl, Natalie (Kelsey Asbille), who has been found dead in the snow terrains of Wind River Reservation, Wyoming Wildlife. After investigation, it was found that Natalie was sexually assaulted before death. The body of Natalie is discovered by Wildlife Service tracker Cory Lambert (Jeremy Renner) and soon an enquiry begins under the authority of FBI agent Jane Banner (Elizabeth Olsen). Ben (Graham Greene), a local Tribal Police chief who has personal interests in finding the person responsible for Natalie's death, helps in the investigation.
Wind River Where to Watch
Elizabeth Olsen as Jane Banner
Elizabeth Chase Olsen is an American actress. Elizabeth Olsen was born on 16 February 1989 in Sherman Oaks, Los Angeles, California, United States. Elizabeth is well known for her role as Wanda Maximoff/Scarlet Witch in movies – Captain America: The Winter Soldier (2014), Avengers: Age of Ultron (2015), Captain America: Civil War (2016), Avengers: Infinity War (2018), Avengers: Endgame (2019). We will see Elizabeth once again as Wanda in her upcoming movie Doctor Strange in the Multiverse of Madness (2022).
WandaVision (2021) is a miniseries with Elizabeth as the main role streaming on Disney+.
| | |
| --- | --- |
| Age | 32 years |
| Height | 1.68 m |
| Spouse | Robbie Arnett |
| Net Worth | $11 million |
Jeremy Renner as Cory Lambert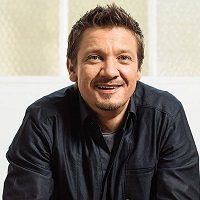 Jeremy Lee Renner is an American actor. Jeremy Lee Renner was born on 7 January 1971 in Modesto, California, U.S.
| | |
| --- | --- |
| Age | 50 years |
| Height | 1.75 m |
| Instagram | jeremyrenner |
| Spouse | Sonni Pacheco (2014–2015) |
| Net Worth | $80 million |
Jon Bernthal as Matt
Kelsey Asbille as Natalie
Graham Greene as Ben
Is Wind River on Netflix?
Wind River is currently not streaming on Netflix. The link to watch Wind River on Netflix is broken (LOST YOUR WAY) which clearly indicates that Wind River is not on Netflix.
Wind River where to watch?
Wind River is currently not on Netflix but you can watch Wind River on Prime Video and Vudu. The link to Wind River is given in my blog.