Jeffrey Dean Morgan as Lieutenant Colonel Franklin Clay
Jeffrey Dean Morgan is an American actor and producer. Jeffrey's upcoming movie is The Unholy. Jeffrey was born on 22 April 1966 in Seattle, Washington, U.S.
Age – 55 years
Height – 188 cm
Wife – Hilarie Burton
Son – Augustus Morgan (well known as Gus)
Net Worth – $12 million
Zoe Saldana as Aisha al-Fadhil
Zoë Yadira Saldaña Nazario (popularly known as Zoe Saldana) is an American actress. Zoe appeared as Neytiri in the Avatar film series, Gamora in the Guardians of the Galaxy. Zoe Saldana was named as the second highest grossing film actress in 2019, the reasons are quite obvious. Zoe Saldana is the only actress to appear in three among the top five highest grossing films – Avatar, Avengers: Infinity War and Avengers: The Endgame.
Zoe Saldana was born on 19 June, 1978 in Passaic, New Jersey, U.S. Zoe voiced Rosa in the 2021 Netflix musical film Vivo. Zoe's upcoming movies are Avatar 2 (2022), The Adam Project (2022), Avatar 3 (2024)
Age – 43 years
Height – 170 cm
Net Worth – $35 million
Spouse – Marco Perego Saldaña
Twitter – @zoesaldana
Instagram – zoesaldana
Idris Elba as Captain William Roque
Idrissa Akuna Elba OBE (popularly known as Idris Elba) is an English actor, writer, producer, rapper, singer, songwriter, and DJ. Idris played the role of Nelson Mandela in the biographical film Mandela: Long Walk to Freedom. Idris Elba was born on 6 September 1972 in London Borough of Hackney, London, United Kingdom.
Age – 48 years
Height – 189 cm
Net Worth – $20 million
Wife – Sabrina Dhowre Elba
Daughter – Isan Elba
Chris Evans as Captain Jake Jensen
Christopher Robert Evans better known as Chris Evans is an American actor. Chris Evans is best known for his role as Captain America in the Marvel Cinematic Universe series of films. Chris Evans was born on 13 June 1981 in Boston, Massachusetts, United States.
Age – 40 years
Height – 183 cm
Net Worth – $80 million
Instagram – chrisevans
Columbus Short as Sergeant Linwood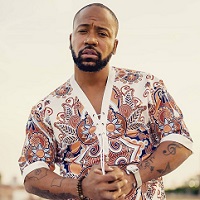 Columbus Keith Short popularly known as Columbus Short is an American actor, choreographer, dancer and rapper. Columbus Short choreographed Britney Spears's Onyx Hotel Tour. Columbus was born on 19 September 1982 in Kansas City, Missouri, United States. Columbus Short wrote the book "Short Stories: The Autobiography of Columbus Short". Columbus's upcoming movies are Scott Free and True to the Game 3.
Age – 38 years
Height – 178 cm
Net Worth – $2 million
Instagram – officialcshort
Óscar Jaenada as Sergeant Carlos
Óscar Jaenada is a Spanish actor. Óscar Jaenada was born on 4 May 1975 in Municipality of Esplugues de Llobregat, Spain.
Age – 46 years
Height – 178 cm
Net Worth – $1.5 million
Instagram – ojaenada
Jason Patric as Max
Jason Patric (John Anthony Miller III) is an American actor. Jason was born on 17 June 1966 in Queens, New York, United States.
Age – 55 years
Height – 178 cm
Net worth – $8 million
Wife – Danielle Schreiber (2002 -2012)
Son – Gus Patric