FBI: International is an American crime television series. FBI: International debuted on CBS during the 2021–22 television season. FBI: International is the second spin-off from Dick Wolf's drama FBI and the third series in the FBI franchise. FBI: International premiered on September 21, 2021.
Luke Kleintank as Special Agent Scott Forrester
Luke Kleintank is an American actor. Luke Kleintank was born on 18 May 1990 in Cincinnati, Ohio, United States.
Heida Reed as Special Agent Jamie Kellett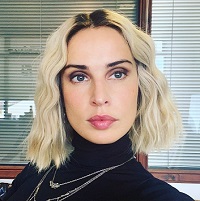 Heiða Rún Sigurðardóttir known by her stage name Heida Reed, is an Icelandic actress and model. Heida Reed was born on 22 May 1988 in Reykjavík, Iceland.
Carter Redwood as Special Agent Andre Raines
Carter Redwood is an actor and producer. Carter Redwood was born on 18 February 1992 in Pittsburgh, Pennsylvania, United States.
Vinessa Vidotto as Special Agent Cameron Vo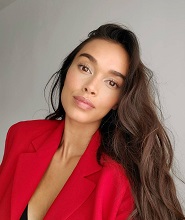 Vinessa Vidotto is an American actress. Vinessa Vidotto was born on 5 November 1995 in Arizona, Arizona, United States.
Christiane Paul as Europol Agent Katrin Jaeger
Christiane Paul is a German film, television and stage actress. Christiane Paul was born on 8 March 1974 in Berlin, Germany.
Green as Tank
Tank is a black Giant Schnauzer trained in Schutzhund and retired cadaver dog that obeys Scott Forrester's commands.
What type of dog is Tank on FBI International?
Tank is a giant schnauzer. Schutzhund refers to a dog sport that works on developing and maintaining traits such as obedience, tracking, and protection.
Where is FBI International filmed?
FBI International is filmed in Budapest. Budapest is the most populous city in Hungary and one of the largest cities in the European Union.