Brazen, based on Nora Roberts' book 'BRAZEN' starring – Alyssa Milano, Sam Page and Emilie Ullerup is coming to Netflix on 13th January 2022.
Main Cast
Alyssa Milano as Grace Miller
Alyssa Jayne Milano is an American actress, producer, singer, author, and activist.
| | |
| --- | --- |
| Age | 49 years |
| Height | 1.57 m |
| Instagram | milano_alyssa |
| Spouse | David Bugliari |
Character Grace Miller
An author of crime thrillers, Grace knows better than most how killers operate. After witnessing a murder scene while visiting her sister Kathleen, she pairs up with her sister's neighbor Ed, a homicide detective, who is just as determined as she is to hunt down the suspect by any means necessary.
Sam Page as Detective Ed Jennings
Samuel Page is an American actor.
| | |
| --- | --- |
| Age | 45 years |
| Height | 1.83 m |
| Instagram | sampage |
| Spouse | Cassidy Boesch |
Character Detective Ed Jennings
Despite finding trouble wherever he goes, Ed is a homicide detective on the straight and narrow who works by the book and fills his free time with a home-renovation project. When he meets Grace, their paths align for better or worse after a brutal murder hits a little too close to home.
Emilie Ullerup as Kathleen aka Desiree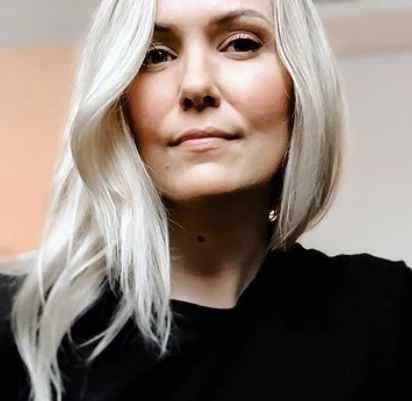 Emilie Ullerup is a Danish actress.
Character Kathleen aka Desiree
Kathleen is a single mother fighting for custody of her son despite her powerful ex-husband's efforts to stop her. Now in recovery from substance abuse, Kathleen has become a teacher. Secretly, she also moonlights as an online dominatrix, which inadvertently makes her the target of a violent criminal.
Other Cast
Colleen Wheeler as Senator Baxter
Lossen Chambers as Stacey White
Malachi Weir
Barry W. Levy as Paul Morgan
Matthew Finlan as Jerald Baxter
Will Verchere-Gopaulsingh as Male Student
Aaron Paul Stewart as Billy
Leslie Kwan as Forensics
Michael Q. Adams as Priest
Jack Armstrong as Richie
Brazen Netflix Trailer