The new upcoming movie "The Walton's Homecoming" is a remake of the movie titled "The Homecoming a Christmas Story".
Richard Thomas as Narrator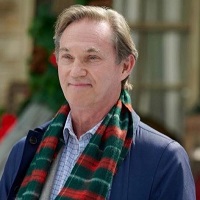 Richard Thomas took Earl Hamner's place as the narrator in the remake of The Homecoming a Christmas Story. Richard Earl Thomas is an American actor. Richard Thomas was born on 13 June 1951 in Manhattan, New York, United States.
| | |
| --- | --- |
| Age | 70 years |
| Height | 1.74 m |
| Spouse | Georgiana Bischoff |
Bellamy Young as Olivia Walton
Bellamy Young is an American actress and singer, born on 19 February 1970 in Asheville, North Carolina, United States.
Marcelle LeBlanc as Mary Ellen Walton
Marcelle LeBlanc is an American Actress. Marcelle LeBlanc was born on 19 March 2003. Marcelle LeBlanc was named Miss America's Outstanding Teen 2022 on 2nd August 2021.
Ben Lawson as John Walton Sr.
Alpha Trivette as Grandpa Walton
Rebecca Koon as Grandma Walton
Callaway Corrick as Elizabeth Walton
Michael Kendall Kaplan as Toby Walton
Samuel Goergen as Jim Bob Walton
Tatum Matthews as Erin Walton
Logan Shroyer as John Boy
Adam Boyer as Charlie Sneed
Charles Green as Ike Godsey
Keith Arthur Bolden as Reverend Dooly
Marilyn McCoo as Sister Harriet
Jacinte Blankenship as Rose Dooly
Arianna Rosario as Maggie Sikes
The Waltons Homecoming 2021 Release Date
The Waltons Homecoming airs on 28 November 2021 @7pm CST on the CW network.
The Waltons' Homecoming Trailer
Where can I watch The Waltons Homecoming?
The Waltons' Homecoming airs Sunday 28 November 2021 on The CW Network.