Wildly irreverent and slightly disturbing, this adult animation, live-action hybrid celebrates the campy, Saturday-morning shows of the '80s and '90s. "Saturday Morning All Star Hits!" is coming on Netflix on 10 December 2021. Saturday Morning All Star Hits! is a tribute to 80's and 90's TV and Saturday morning cartoons.
Saturday Morning All Star Hits! Cast
Kyle Mooney as Skip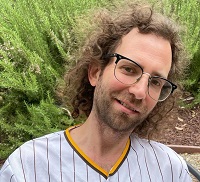 Kyle James Kozub Mooney is an American actor, comedian, and writer who has been a cast member of Saturday Night Live since 2013.
Corwin Allard as Jacob
Corwin Allard is an actor. Corwin is well known for Fresh Off the Boat (2015), Decker (2014) and The Adventures of Thomasina Sawyer (2018).
Tai Brown as Smash Sister Dancer #2
Tai Brown is a Jamaican American actress. Tai Brown made her network television debut as Addie, a recurring role on the ABC drama Grand Hotel (2019).
Taharka Welcome as DJ Swish
Taharka Welcome is an actor and composer.