Restless (French: Sans répit) is a 2022 drama film starring Franck Gastambide, Simon Abkarian and Michaël Abiteboul. Restless premiered on Netflix on 25th February 2022.
Franck Gastambide as Thomas
Franck Gastambide is a French actor, film director, screenwriter and producer.
Simon Abkarian as Marelli
Simon Abkarian is a French actor.
| | |
| --- | --- |
| Age | 59 years |
| Partner | Catherine Schaub |
Michaël Abiteboul as Marc
Michaël Abiteboul is a French actor. 
Tracy Gotoas as Naomi
Tracy Gotoas is a French actress.
Jemima West as Agathe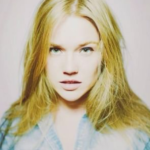 Jemima West is an English-French actress. 
Serge Hazanavicius as Commissaire Vaubour
Victoire Zenner as Louise
Perez Michael as Michael Bourgi
Nabil Missoumi as Barcelo
Fabrice de la Villehervé as Responsible Chambre Mortuaire
Anaïs Ciriello as Infirmière 1
Arnaud Dumont as Gendarme au barrage
Patrick Bull as Chef de Brigade au barrage
Marius Blondeau as Agent Bertin
Laurence Briand as Infirmière 2
Pierre Cevaer as Vigile PC sécurité Pierre
Blaise Ludik as Tatoué
Hélène Viviès as Commandante IGPN