When Shawna is not doing her day job as an aspiring rapper at the front desk of a hotel in Miami, she writes and performs under a pseudonym and a mask. She does a freestyle rap on Instagram Live one night with Mia, a single mother who works multiple jobs, and the video goes viral.
Along with showing Shawna and Mia navigating the music industry, the show also emphasises the value of female friendship, achieving dreams, and the actual challenges faced by women entering the hip-hop industry, such as misogyny. Expect the show to address the criticisms levelled at prominent female rappers in the music industry, like City Girls and Cardi B.
Aida Osman as Shawna Clark
Aida Osman is an American writer, stand-up comedian, and actor.
KaMillion as Mia Knight
KaMillion also known as Alja Kamillion, is an American rapper, singer, songwriter, and actress.
Jonica Booth as Chastity
Devon Terrell as Cliff
Devon Terrell is an American-Australian actor.
RJ Cyler as Lamont
Ronald "RJ" Cyler II is an American actor.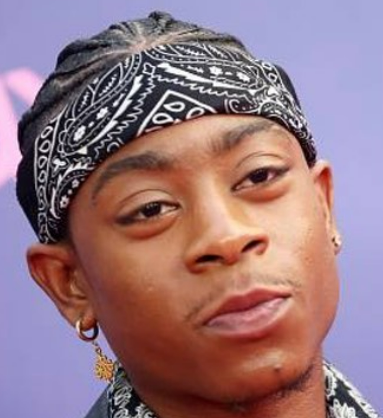 Ashlei Sharpe Chestnut as Fatima
Ashlei Sharpe Chestnut is an American actress.
Daniel Augustin as Maurice
Amandla Jahava as Jill
Jaboukie Young-White as Francois Boom
Brittney Jefferson as Alesia
DomiNque Perry as Nelly