Partner Track is an American legal drama television series based on Helen Wan's novel The Partner Track. Partner Track premiered on Netflix on 26 August 2022.
Arden Cho as Ingrid Yun
Arden Lim Cho is an American actress, singer and model.
Alexandra Turshen as Rachel Friedman
Bradley Gibson as Tyler Robinson
Dominic Sherwood as Jeff Murphy
Dominic Anthony Sherwood is an English actor and model.
Rob Heaps as Nick Laren
Rob Heaps is a British actor.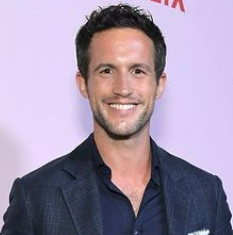 Nolan Gerard Funk as Dan Fallon
Nolan Gerard Funk is a Canadian actor and singer.
Matthew Rauch as Marty Adler
Matthew Rauch is an actor and writer.
Roby Attal as Justin Coleman
Other Cast
Will Stout Todd Ames
Lena Ahn as Lina Yun
Desmond Chiam as Zi-Xin 'Z' Min
Catherine Curtin as Margo
Ronald Peet as Anthony
Zane Phillips as Hunter Reed
Susan Blommaert as Roberta
Fredric Lehne as Ted Lassiter
Daniel Gerroll as Raymond Vanderlin
Alejandro Hernandez as Valdo