Nowhere, a 2023 Netflix film starring Anna Castillo, Tamar Novas and Tony Corvillo. Nothing revolves around a pregnant woman who flees Spain for Ireland. Mia finds refuge in a shipping container after being separated from her loving spouse amid a political crisis. The story follows the main character as she strives to survive an ocean voyage with her newborn child. Here is a list of every actor and character in Nowhere.
Anna Castillo as Mia
Anna Castillo Ferré is a 29 years old Spanish actress. She plays the role of a pregnant lady in the Netflix film Nowhere. She is fleeing a political dictatorship in Spain. Mia seeks to reach Ireland in a cargo container while carrying her newborn kid.
Tamar Novas as Nico
Tamar Novas Pita is a 37 year old Spanish actor. He plays the character of Mia's husband. He is a caring man who works hard to provide for his wife and child. During a political crisis, Nico is shot on a ship.
Tony Corvillo as Gil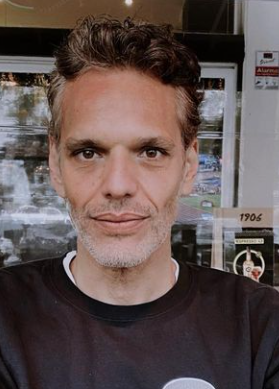 Tony Corvillo is a Spanish actor.
Other Cast
Mariam Torres as Lucía
Irina Bravo as Ángela
Victoria Teijeiro as Vicky
Lucía Soria as Adolescente
Mary Ruiz as Sandra
Edu Bulnes as Andrés
Antonio Buíl as Conductor Camión
Saïd El Mouden as Traficante Líder
Kaabil Sekali as Traficante