CODA (Child of Deaf Adults) is the 2022 best picture nominee with a mostly deaf cast.
Emilia Jones as Ruby Rossi
Emilia Annis I. Jones is an English actress, singer, and songwriter.
Marlee Matlin as Jackie Rossi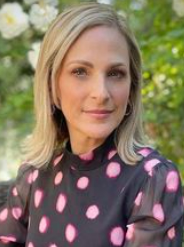 Marlee Beth Matlin is an American actress, author, and activist.
Troy Kotsur as Frank Rossi
Troy Michael Kotsur is an American actor and filmmaker.
Daniel Durant as Leo Rossi
Daniel Durant is an American stage and screen actor. Durant is a member of the Deaf community.
List of Awards Bagged by CODA
CODA got 3 Academy Award Nominations including Best Picture, 4 nominations in Critics Choice Awards including Best Picture. CODA is included on the AFI Awards, top 10 films of the year.
Best Cast Awards HCA (Hollywood Critics Association)
Best Picture Award by Producers Guild Award
Certified Fresh by Rotten Tomatoes
Independent Spirit Awards – Best Supporting Male
Writers Guild Award
Nominated for BAFTA Film Awards – Best Supporting Actor
Nominated for Screen Actors Guild Award – Outstanding Performance by a Male actor in a Supporting Role
Other Cast
Eugenio Derbez as Bernardo Villalobos
Kevin Chapman as Brady
Amy Forsyth as Gertie
Ferdia Walsh-Peelo as Miles
John Fiore as Tony Salgado
Lonnie Farmer as Arthur
Courtland Jones as Ms. Simon
Molly Beth Thomas as Audra
Ayana Brown as Guidance Counselor
Jason Pugatch as Doctor
Kyana Fanene as Riff Girl
Anilee List as Adele Girl
Stone Martin as Harry Potter Boy
Maeve Chapman as Shaker Girl