A spirited princess with the heart of a warrior embarks on a mission to fulfill an ancient prophecy and save humanity from the wrath of vengeful gods.
Zoe Saldana as Maya
Zoe Yadira Saldaña Nazario is an American actress.
Allen Maldonado as Rico
Allen Maldonado is an American actor and filmmaker.
Hailey Hermida as Coralia
Hailey Hermida is an actress, born September 13, 2007 in Dallas, Texas, USA.
Carolina Ravassa as Barbarian Princess
Carolina Ravassa is a Colombian actress and producer.
Gabriel Iglesias as Picchu
Gabriel Iglesias, aka Fluffy, is an American comedian and actor.
Diego Luna as Zatz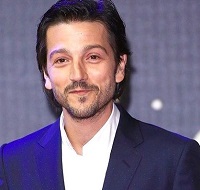 Diego Luna Alexander is a Mexican actor, singer, director, and producer.