Franco Masini, an actor and composer plays the role of Luka Colucci in the 2022 Netflix series Rebelde.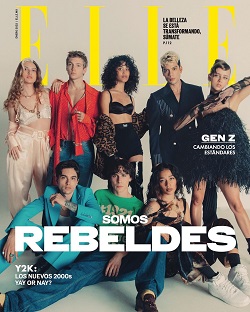 Character Luca Colucci
Luka Colucci is the obnoxious scion of the Colucci family who yearns for his father's approval but is seeking to chart his own path as a singer.
Actor Franco Masini
Argentine-born Franco Masini got his start on the Disney XD show, Peter Punk, before hopping into series like Señales del fin del mundo, My Lovely Hope, Cuéntame Cómo Pasó, and Love After Loving and films including The Clan (2015) and Solo el Amor (2017). His biggest break pre-Rebelde was starring in Season 3 of the Sky Atlantic series Riviera, opposite Julia Stiles. Masini is also a well-known musician and received a nomination for best new artist at Premios Gardel for "Dejar de Extrañarte." He released his EP Náufrago in 2020, and his music is available to stream on Spotify.
Follow Franco Masini on Instagram, Twitter & YouTube
Franco Masini Age & Height
Franco Masini was born on May 22, 1994 in Argentina.