Karma's World created by multi-award winning American rapper, actor, producer, entrepreneur and philanthropist Chris 'Ludacris' Bridges, Karma's World is a coming of age story about a young Black girl finding her voice and using it to change her world! The series was originally inspired by Chris' oldest daughter, Karma, and based on the interactive educational website of the same name created by Karma's World Entertainment in 2009. Lyrically gifted middle schooler Karma juggles rap dreams and rhyme schemes while using her talent, ambition and heart to solve any problem.
Asia Bryant as Karma Grant
Asia Bryant, known professionally as Asiahn, is an American singer-songwriter, born on 24 November 1987 in Paterson, New Jersey, United States.
Ludacris as Conrad Grant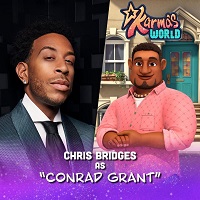 Dawnn Lewis as Ms. Jackie Washington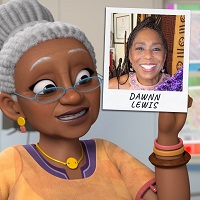 Dascha Polanco as Ms. Camilla Torres
Jordan Fisher as MC Grillz
Tiffany Haddish as Lady K
Danielle Brooks as Dr. Lillie Carter-Grant
Kaila Mullady as Switch Stein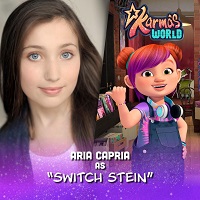 Camden Coley as Keys Grant
Isaia Alvarez Kohn as Winston Torres