In the 1960s, a Holocaust survivor joins a group of self-trained spies who seek justice against Nazis fleeing to Spain to hide after WWII.
Blanca Suárez as Isabel Garrido
Blanca Martínez Suárez is a Spanish actress, born on 21 October 1988 in Madrid, Spain.
Iván Marcos as Lucena
Iván Marcos is a Spanish actor, born in Galicia, Spain.
Óscar Casas as Castro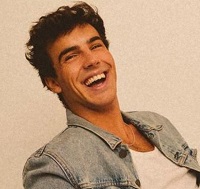 Oscar Casas is a Spanish actor, born on September 21, 1998 in Barcelona, Catalonia, Spain.
| | |
| --- | --- |
| Age | 23 years |
| Height | 1.81 m |
| Instagram | oscar_casas_ |
| Net worth | $1 million |
Adrián Lastra as Sordo
Luis Adrián Álvaro Lastra is a Spanish actor, dancer and singer, born on 26 February 1984 in Madrid, Spain.
Francesc Garrido as Marsé
Francesc Garrido is an actor, born on 7 September 1969 in Barcelona, Spain.
Stefan Weinert as Otto Bachmann
Stefan Weinert is a German actor, born on 26 April 1964 in Cologne, Germany.
| | |
| --- | --- |
| Age | 57 years |
| Height | 1.79 m |
| Instagram | |