After being discovered, a former Russian spy must balance her family life as a single mother and her unique transformation skills to defeat an insidious enemy.
Main Cast
Margarita Levieva as Jenny Franklin
Margarita Vladimirovna Levieva is an American actress and dancer.
Cillian O'Sullivan as Chauncey
Cillian O'Sullivan is an Irish actor.
Lydia Fleming as Becca
Lydia Fleming is an actress
Charles Brice as Chris
Alyona Khmelnitskaya as Svetlana Petrova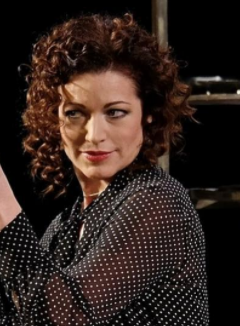 | | |
| --- | --- |
| Instagram | alyona_xmelik |
| Age | 51 years |
| Height | 1.73 m |
| Partner | Aleksandr Sinyushin |
Stasya Miloslavskaya as Anya
Lola Mae Loughran as Maddie Davis
Amanda Bright as Ladonna Davis
Other Cast
José Luis García Pérez as Felipe Calero
Anastasia Martin as Faina Orlov
Alexandra Prokhorova as Gaia Morozova
Jeremy Ang Jones as SuYin
Oleg Kricunova as Damian Abasolo
Mat Cruz as Tomás
Anna Jobarteh as Claire Reed
Anatoly Chugunov as SVR Tech
Jade-Eleena Dregorius as Zoya Kotova
Michael John Treanor as Yannick Mair