How to Build a Sex Room is a wild new Netflix series which serves like a cocktail of Changing Rooms mixed with Fifty Shades of Grey, following couples – or families of seven in this case – as they transform their homes into erotic havens.
Melanie, who has exclusively designed erotic spaces for the past decade, said she has never planned a room for a polyamorous couple or family before.
A polyamorous family of seven people could not contain their excitement when designer Melanie Rose in Netflix's How To Build a Sex Room created their dream sex dungeon – complete with a drainage space for golden showers.
How to Build a Sex Room Netflix Cast
Taylor Stonack & AyJay Lasater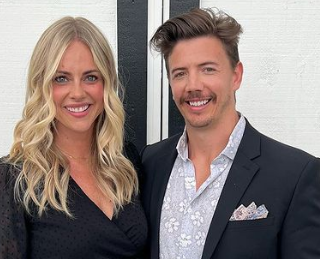 Shenika & Matthew
Heather & Sarah
Raj & Ryan
Bettie and Brody