Unraveling the Mystery of Gypsy Rose Blanchard
Gypsy Rose Blanchard is a woman who gained significant media attention due to her involvement in a high-profile criminal case. Born in 1991, Gypsy Rose suffered from various health issues, including leukemia, asthma, and muscular dystrophy. However, it was later revealed that many of her health problems were fabricated by her mother, Dee Dee Blanchard.
Dee Dee claimed that Gypsy Rose had multiple serious illnesses and disabilities, leading to public sympathy and support. Gypsy Rose was subjected to unnecessary medical treatments, surgeries, and medications throughout her childhood. The mother-daughter pair received charity and assistance from various organizations and individuals.
A Desperate Escape: Gypsy's Journey to Freedom and Justice
In 2015, Gypsy Rose orchestrated a plan with her boyfriend, Nicholas Godejohn, to murder her mother. The murder took place in June 2015, and both Gypsy Rose and Godejohn were later apprehended. Gypsy Rose pleaded guilty to second-degree murder and was sentenced to 10 years in prison. Godejohn was convicted of first-degree murder and received a life sentence.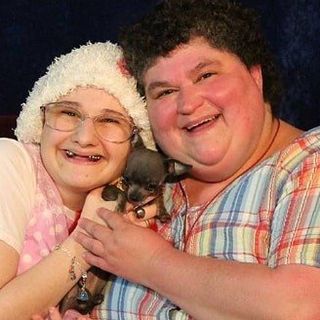 The case gained widespread attention and was the subject of various documentaries and dramatizations, such as the HBO series "The Act" and the documentary "Mommy Dead and Dearest." It highlighted issues of Munchausen syndrome by proxy, a form of abuse in which a caregiver exaggerates or induces illness in a person under their care, often for attention or sympathy.
Gypsy Rose Blanchard Release Date
Blanchard, 32, pled guilty to murder in July 2016 for her role in the death of her mother, Clauddine "Dee Dee" Blanchard. She received a ten-year prison sentence. Gypsy will be released on December 28, 2023. She will have served 85% of her 10-year sentence by then.
Gypsy Rose Blanchard Movie
There have been multiple television productions and documentaries about the Gypsy Rose Blanchard case, but one notable dramatization is the Hulu anthology series titled "The Act."
"The Act" is a true crime anthology series that premiered on Hulu in March 2019. The first season of the series is based on the case of Gypsy Rose Blanchard and her mother Dee Dee Blanchard. Joey King portrays Gypsy Rose, and Patricia Arquette plays Dee Dee. The series explores the events leading up to the murder of Dee Dee Blanchard and the aftermath.
The Act (2019)
The Prison Confessions of Gypsy Rose Blanchard (2024)
Gypsy Rose Blanchard, a survivor of Munchausen Syndrome by Proxy who underwent horrendous torture and made global news for her role in her mother's violent murder, is featured in the six-hour special with unprecedented access.
Mommy Dead and Dearest (2017)
Gypsy's Revenge (2018)
The victory of the human spirit over adversity was exemplified by Dee Dee and Gypsy Rose Blancharde. Friends and neighbours were perplexed when "That bitch is dead" appeared on Dee Dee's Facebook in 2015. Was it a practical joke or something more sinister?
Nicholas Godejohn Gypsy Rose Blanchard
Nicholas Godejohn is a man who became involved in the high-profile criminal case surrounding Gypsy Rose Blanchard. Godejohn was romantically involved with Gypsy Rose, and together, they conspired to murder Gypsy Rose's mother, Dee Dee Blanchard, in June 2015.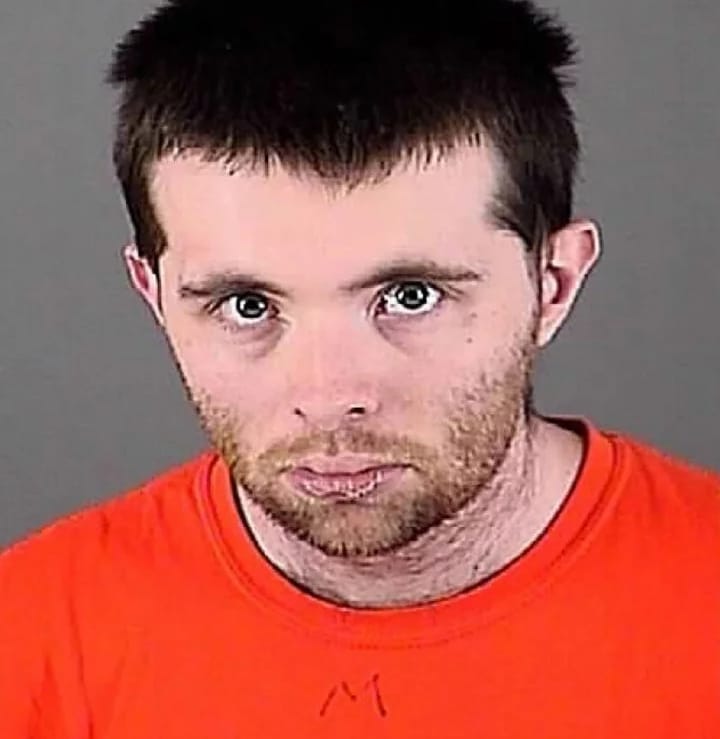 Godejohn and Gypsy Rose met online, and their relationship developed over the internet. Gypsy Rose claimed that she and Godejohn conspired to kill her mother because Dee Dee was abusing and manipulating her. Godejohn traveled to Missouri to carry out the murder, and the crime scene was discovered shortly afterward.
In 2018, Nicholas Godejohn was convicted of first-degree murder for his role in the killing of Dee Dee Blanchard. He was sentenced to life in prison without the possibility of parole. The case received widespread media attention due to the unusual circumstances surrounding Gypsy Rose's upbringing and the complex dynamics of the mother-daughter relationship. The story has been adapted into various documentaries, TV shows, and other media productions, shedding light on issues such as Munchausen syndrome by proxy and the consequences of abuse.
When will Gypsy Rose Blanchard be released?
Gipsy, who was scheduled to be released from jail in 2026, will now be released on December 28 after serving 85 percent of her term as required by state law.